CONTACT

Room 1109 Jiahe Business Center
No.358-6 Wencheng Road
Songjiang District
Shanghai
China P.R.

Tel : 0086-21-3766-2359

Fax: 0086-21-5106-9129

Email:

postmaster@mountaingroup.cn
TURNED PARTS
The turning plant of Mountain Group has built an outstanding reputation for the manufacture and supply of quality CNC turned parts such as: tube, pipe, shaft, connect... in most metals and plastics. From your drawings, samples or thought we will transform your exact requirements to a batch of quality turned parts that will be delivered on time. We use our vast experience in high precision turned parts to deliver a cost effective and reliable service.
We aim to be a perfect supply source to all our customers and to build long term exceptional partnerships.
Product:

Precision turned parts:
Connector, Tube, Pipe, Ferrule, Shaft ...
CNC turned components and OEM turned parts per design


Materials: stainless steel, carbon steel, aluminum, brass, copper, alloy...per request
Size:
Length: 6-800 mm  
Diameter: ø 4-200 mm
Finish: plating, black, anodizing, painting, heat treatment... per request
Production lead time: approx 4 weeks flexible to meet urgent demand. We are happy to help and release any imperative needs.

for turned parts. CONTACT US TODAY!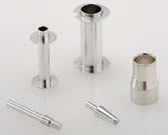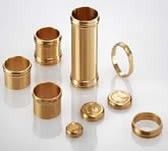 We are happy to help and release any needs for turned parts, such as: precision tube, pipe, shaft, connect...!